Post Graduate Diploma in Rural Sociology and Community Development
September 18, 2020
Posted by:

strategia

Categories: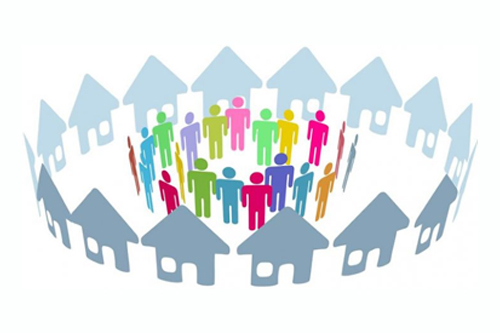 Post Graduate Diploma in Rural Sociology and Community Development
Course Overview
Fundamental change often happens at the local level. Communities thrive when local decision-makers and activists can creatively implement solutions for the social, economic, cultural and environmental challenges the community faces. Under this program the principles and strategies of community development are critically examined with a view to operationalize them.
The objectives of the program are to develop a sound understanding of the background and context of contemporary community development with special emphasis on developing countries. The program looks at the changing role of the state in development and how communities can use their skills to develop themselves including their capacity to assess and critically evaluate community interventions. An understanding of community development strategies is critical to understanding of national development and policy making.
Course Content
Module One: Environment and Sustainable Community Development
Module Two: Gender and Community Development
Module Three: Development and Management of Community Projects
Module Four: Resource Mobilization and Fundraising
Module Five: Conflict Management
Module Six: Social policy and planning
Module Seven; Methods and Techniques of Community Development.
Module Eight; Ethical and Legal Dimensions in Community Development.
Module Nine; Social Change and Community Development
Module Ten: Advanced Sociological Theory
Module Eleven: Research Methods in Social Sciences
Minimum entry requirements
Common regulations governing Post-Graduate Diplomas shall be applicable.
The following shall be eligible for admission.
a) Holders of a Bachelor's degree from a recognized University
b) Holders of an equivalent qualification from any other recognized Institution.
---
Course duration: one year (2 semesters)
Assignments: candidates shall be expected to submit 10 assignments (Continuous Assessment test) that Account to 70 % of their Work and a Project Paper at the Tail end of the course, which accounts to 30 % of the course Work.
Regions Targeted: Global
Courses Fees €1500