About Us
Strategia Netherlands is an international organization whose mission is to strengthen the effectiveness of development and humanitarian action. This is achieved through the development and implementation of high quality consultancy projects and the provision of innovative capacity building solutions to United Nations (UN) agencies, governments and non-governmental organizations (NGOs) of the whole world.
Development courses for NGOs:
Trainings were held for key development partners in South Sudan, Ethiopia, Kenya, Afghanistan, Libya, Uganda, Congo, Somalia, Tanzania, Iraq, Burundi and Rwanda, in Djibouti, Chad, Sudan, Zambia, South Africa, Zimbabwe and Malawi. , Botswana, Namibia, Ghana, Nigeria, Niger, Burkina Faso, Senegal, Ivory Coast, DRC (Congo) Mali, Madagascar, Haiti, Sierra Leone, Liberia and Cameroon…….. We have trained more than 10,000 professionals in the development in various thematic areas of development.
Online training courses

Among the online courses offered by the Institute are:

Project Management
Monitoring & Evaluation
Grants Management
Strategic Planning
 Conflict Management
 Disaster Management
 Effective Leadership and Management
Human Resource Management
 Procurement and purchasing Management
 HIV/AIDS Management
Community Development
Water Sanitation and Hygiene (WASH)
Gender Main streaming and Development
 Financial Management For NGOS
 Child Development
 Effective Organizational Development
Community Home Based Care
Community Assessment, Agenda Setting and Choice of Intervention Strategies
 Strategic Community Plan, Organizational Structure and Training System,
 Human Nutrition
 Safety and Security
 Humanitarian Diplomacy
Humanitarian Logistics
International Development
 Water Resource Management
 Food Security and Climate Change Management
 Development Communication
Mental Health and Psyschological Support
 Sustainable Development
Financial Sustainability for NGO's
 Managing People and Organizations
Humanitarian Communications
Agribusiness Management
International Development
Marketing
 Business Management
 Humanitarian Nursing
Gender in Humanitarian Actions
Climate Change
COURSE MATERIALS ABOVE
1. Training materials based on research and international best practices.
2. Training materials developed internationally.
3. A comprehensive pre-course needs assessment and analysis.
4. Recent and concrete case studies.
5. Unparalleled networking opportunities with professional peers.
6. Know best practices in management and leadership.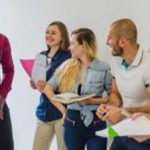 We provide:
Tailor-made training adapted to the specific needs of customers;
 Consulting and facilitation services in areas such as leadership, strategic planning,
 Multi-stakeholder processes, assessments, reviews, assessments, program formulation,
Strategia Netherlands is not only a capacity building expert but also a think tank that offers solutions to development challenges faced by communities. The organization will continue to share its expertise by providing advisory services to NGOs, development partners and governments around the world.
We have provided timely and professional capacity building services to a wide variety of organizations in the development sector. These include donor organizations, government agencies, co-funding agencies, international and local NGOs, government agencies and private sector companies. We have successfully conducted consultations for many organizations.
SOME OF OUR CUSTOMERS
World Health Organization
Population Services International
AMREF
Danish Demining Group
Kenya Medical Association
DSW-Ethiopia
Mercy Corps International
Episcopal Church Service-South Sudan
South Sudan Red Cross
Netfund
Christian World Service
OPEN Society East Africa
Oxfam
Tear Fund International
Caritas International
FAO
WFP
UNDP
UNAIDS
UNICEF
USAID
Research International