Diploma In Education In Emergencies
September 15, 2020
Posted by:

strategia

Categories: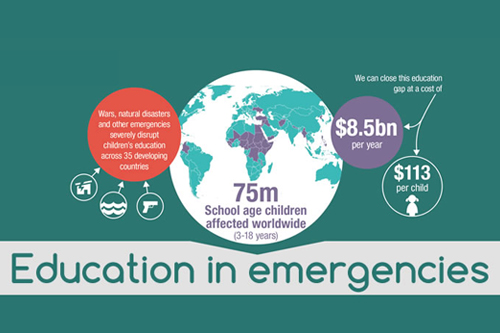 Diploma In Education In Emergencies
Education remains a global challenge especially in the emergency context which records as many as 40 million children living in countries are affected by conflicts and fragility. There are alarming statistics that in the next 10 years, over 175 million children will be affected due to climate-related disasters. The best we can do as an institution is to produce manpower who can comfortably handle the situation when it will be in place. Although education has been recognized as a life-saving and life-sustaining component by many scholars and actors in Netherlands community, there exists multiple challenges in ensuring the right to education.
This course provides a comprehensive introduction to the growing and increasingly complex field of education in emergencies one which encompasses crises caused by natural disasters and armed conflict and which spans the relief-development spectrum. Relying upon an underlying developmental and humanitarian theoretical framework, students will engage with practical aspects of planning and implementing education and will have the opportunities to analyze specific country contexts and educational programs.
Course Content
Introduction to education in emergencies
Education and fragility
Challenges in emergencies and reconstruction
Disaster and risk reduction
Planning and implementation of education in emergencies
Affected populations/beneficiaries
Education policy and coordination
Access and quality learning environments
Capacity building in emergencies for educational personnel
Prevention of conflict and preparedness for disaster
Training Format:
All materials are made available through our Online Learning Platform
Students should commit approximately 5-6 hours of their time per week
Materials Provided:
Online delivery of curriculum materials, exercises and templates.
---
Assignments:
In order to demonstrate their understanding of the course content, students will be required to submit assignments at the end of every month.
Course duration: 6 months
Regions Targeted: Global
Courses Fees: €800