Diploma in Health Sector M & E
September 15, 2020
Posted by:

strategia

Categories: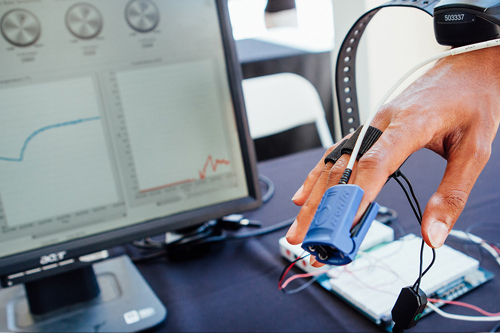 Diploma in Health Sector M & E
Making informed decisions, improving effectiveness and health programs is achieved in the health sector via the use of proper Monitoring and Evaluation. M & E ensures the implementation of health programs to achieve set goals. This course will benefit participants by equipping them with the M & E skills in planning health programs and improving performance. This course will focus on various sectors of health programs namely HIV/Aids, STDs, TB, family planning, maternal health, child health, and reproductive health.
Course Objectives
By the end of this course the participants should be able to:
Learn the application of M & E in health programs
Using a logical framework to design a health project
Establish the indicators and targets for every result level
Learn to track all indicators throughout the project life cycle
Evaluate health projects with respect to the planned outcomes
Establish and utilize M & E systems
Create a plan on monitoring and evaluation
Course Content
Introduction to Strategic Information in Health Programs
Information in health programs
Strategic information in health programs
Strategic information utilization
Project life cycle and Strategic information
Decision making
M&E System in Health Programs
Importance of M & E system in health programs
Utilization of M & E system in health programs
M & E system in health programs content
M&E introduction
Understanding Monitoring and Evaluation
Importance of M & E
Principle and components of M & E
M&E in program lifecycle
Roles of M & E
Frameworks of M & E
Logical Framework Analysis (LFA)
Results Frameworks
Conceptual Frameworks
LogFrame – Design of projects using LogFrame
Indicators of M&E Health
Selection of Indicators
Indicator metrics
Correlating indicators to results
Indicator matrix
Indicator tracking
M&E Gender perception for Health Programs
Importance of gender in M&E
Integration of gender to health program
Gender indicators
Gathering gender
Analysis of M & E for gender perception
Project appraisal for gender perception
Challenges of integrating gender and M & E in health programs
Evaluation of Health Programs
Evaluation process
Evaluation designs
Process of performance evaluation
Findings and sharing of evaluation
Impact Evaluation in Health Programs
Utilization of health program data
M & E practices
M & E reports
M & E results
Training Format:
All materials are made available through our online learning platform
Students should commit approximately 5-6 hours of their time per week
---
Assignments:
In order to demonstrate their understanding of the course content, students will be required to submit assignments at the end of every month.
Duration of course – 6 months
Regions targeted: Global
Courses Fees: €800