Diploma in Stakeholder Analysis
September 15, 2020
Posted by:

strategia

Categories: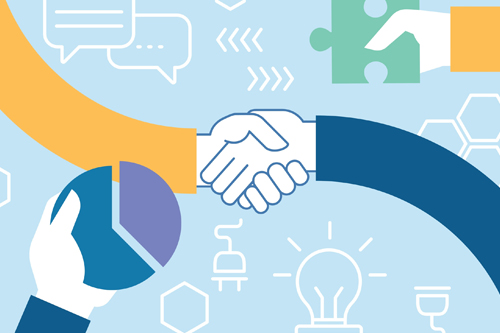 Diploma in Stakeholder Analysis
A stakeholder is anyone with a vested interest in the project outcome. Likewise, a stakeholder is anyone who will judge a project's success or failure. Identifying stakeholders is a crucial task because the important decisions during many stages of a project are made by these stakeholders. Sometimes identifying stakeholders is straightforward. Other times you have to search for them.
Projects often become derailed because key stakeholders are not identified or are not engaged effectively. This online course addresses those issues and gives you practical tools to deal with these complex aspects.
Course Content
Engagement Vision: Understand the benefits of creating a stakeholder engagement strategy
Mapping Stakeholders: Identify, analyze, and prioritize stakeholders
Planning the Engagement: Determine your engagement approach, build internal capacity, and bolster trust
Engagement Implementation: Choose the best engagement method, design logistics, and create metrics to measure the success of engagement
Evaluation and Action Plan: Review the engagement, provide feedback to stakeholders, and create an action plan for the future.
Training Format:
All materials are made available through our online learning platform
Students should commit approximately 5-6 hours of their time per week
---
Assignments:
In order to demonstrate their understanding of the course content, students will be required to submit assignments at the end of every month.
Duration of course – 6 months
Regions targeted: Global
Courses Fees: €800