Diploma in Construction Management
September 18, 2020
Posted by:

strategia

Categories: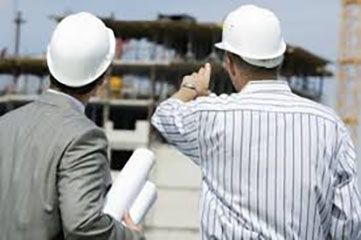 Diploma in Construction Management
Course Overview
This course represents the ideal course for those looking to join an incredibly dynamic and potentially lucrative industry, or perhaps take an existing position within the construction sector to new heights. The skills of the professional construction manager are highly-prized and sought-after across numerous core business sectors – particularly in an era when global property development is accelerating as it's fastest ever pace.
Course Modules
Introduction to Construction Management
The first course unit provides candidates with an introduction to construction management and the role the professional construction manager plays in contemporary building projects. Labor quality and productivity are explored, along with the various testing, inspection and supervisory responsibilities of the construction manager.
Development and Organization of Construction Projects
In the second unit, course content focuses primarily on the project life cycle and the general organization and development of construction projects.  Candidates are introduced to the project initiation phrase, the design and planning phase, execution and control phases and general organization of professional building projects.
Importance of Estimation in Construction Work
Focus then shifts to the subject of construction work project estimation and its critical importance.  Candidates explore the ways and means by which accurate estimates can be produced in accordance with feasibility studies and intensive planning. Revision of project budgets is also introduced.
Preliminary Investigations, Location and Site Selection
The concepts of site selection, location and a variety of other preliminary investigations are introduced in the fourth course unit, which guides candidates through various selection and evaluation criteria along with essential topographic considerations.
In the fifth unit, the central theme is that of sight organization and an array of critically important considerations including site accommodation, material storage, equipment and tools storage, plant movements and general requirements, supply of electricity and water, site access and site fencing/boundary options.
Equipment-planning and selection forms the core focus of Unit 6, which provides candidates with an in-depth look at the evaluation process whereby equipment requirements are both carefully considered and workable plans produced accordingly.  Financing for site equipment is also introduced.
The management of all essential equipment represents the core focus of Unit 7. Candidates discover a wide variety of concepts/essentials including equipment maintenance and repair, replacement analysis, stock planning, spare parts inventory maintenance and the general organization of on-site equipment.
Course content then moves on to material management, providing candidates with a broad overview of potential material purchase challenges, various issues related to material-handling and storage, the concept of integrated materials management and the role the professional construction manager plays in managing materials.
Purchase and Storage Management
Storage management represents the primary theme of Unit 9, which is introduced alongside the crucial concept of purchase management.  Candidates investigate a variety of storage systems and procedures, warehousing basics, material purchasing systems and stored material preservation.
Human Resource Management
The role of the professional construction manager in organizing, deploying and supervising all essential human resources forms the core focus of Unit 10.  Candidates are introduced to some of the most critically important people-management skills and theoretical teachings at the core of every successful business manager.
Training Format:
All materials are made available through our Online Learning Platform
Students should commit approximately 5-6 hours of their time per week
Materials Provided:
Online delivery of curriculum materials, exercises and templates.
Assignments:
In order to demonstrate their understanding of the course content, students will be required to submit assignments at the end of every month.
Course duration: 6 months
Regions Targeted: Global
Courses Fees: €800