Diploma in Community Health
September 15, 2020
Posted by:

strategia

Categories: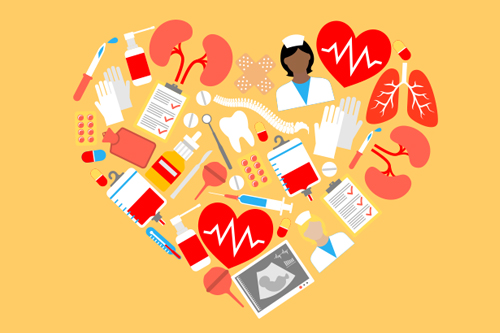 Diploma in Community Health
Diploma in Community Health aims at producing a health worker who is capable of addressing health issues on a bottom-up approach (i.e. from community to global perspective and critically analyze the related health problems with a view of proposing possible solutions).
The need to develop manpower in this discipline has been necessitated by the fast increasing health problem resulting from ongoing processes like urbanization coupled by the era of emerging and re-emerging infections. For a country to cope with this, community health practitioners who will be able to tackle the issues from grassroots are needed.
Objectives
At the end of the course, the trainee should be able to:
Participate in the management of community health projects.
Appreciate the role of community organization in Community Health management.
Promote ethical practices and integrate gender in the community development.
Appreciate the role of communication in the community.
Appreciate the importance of self-entrepreneurial skills in national development.
Course Outline
Communication Skills
Introduction to Community Health
Health Education and Promotion
HIV/AIDS as a National Disaster
Bio Statistics
Social Research Methods and Project Paper
Nutrition and Dietetics
Counseling Skills
Maternal and Child Health /Midwifery and Family Planning
Environment and Health
Community Participation and Motivation in Health Care Programmes
Epidemiology and Control of Communicable Diseases
Law and Community Health
Health Management and Administration
Resource Mobilization, Management and Fundraising
Computer Skills and Information Communication Technology
Project paper
Training Format:
All materials are made available through our online learning platform
Students should commit approximately 5-6 hours of their time per week
---
Assignments:
In order to demonstrate their understanding of the course content, students will be required to submit assignments at the end of every month.
Duration of course: 6 months
Regions targeted: Global
Courses Fees: €800